Waterslides are a fun and exciting attraction that provides hours of entertainment for children and adults alike and are a great way to beat the heat and cool down on a hot summer day
Professional delivery to
apple valley, CA
and surrounding areas. Please submit a quote or contact us to be sure we service your area.
Inflatable waterslides are a fun and exciting attraction that provides hours of entertainment for children and adults alike. they are large slides.
At the top of the waterslide is a platform where participants climb up to reach the slide. Once they reach the top, they sit or lie down on the slide and push off, sliding down the steep incline and landing in a pool of water at the bottom.
The slide may feature twists, turns, and other exciting elements to keep participants engaged and add to the overall thrill of the ride. The pool at the bottom of the slide may be shallow or deeper depending on the size and intended use of the inflatable.
Inflatable waterslides are popular attractions at parties and events and other outdoor venues, as well as for private events such as backyard parties and family gatherings. They are easy to set up and take down, making them a convenient option for temporary use.
Overall, an inflatable waterslide provides a thrilling and refreshing activity that is perfect for hot summer days and provides hours of fun for people of all ages.
Get your Bounce House, Obstical Course and Water Slide Rentals today! Apple Valley, Victorville, Adelanto, Oak Hills, Phelan, hesperia, Helendale, Oro Grande, Lucern Valley, Barstow! Servicing the High Desert!!!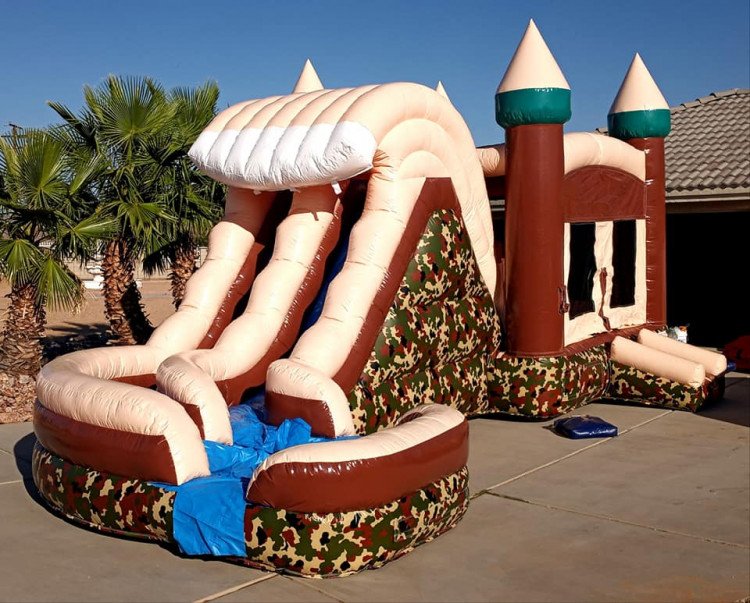 Camo Hideout Helix Bounce House
from $275.00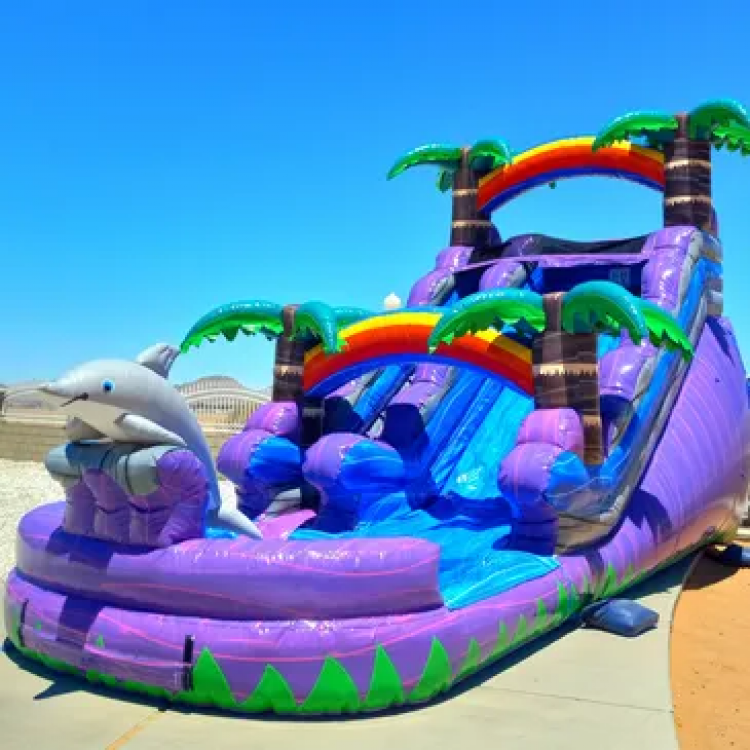 Purple Dolphin Waterslide
from $260.00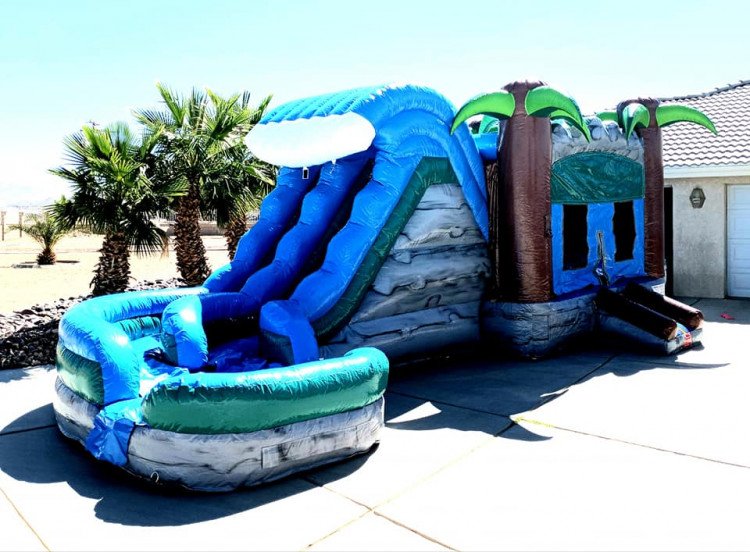 Tropical Helix Double the slides Double the Fun
from $275.00