Giant Inflatable Sports Yard Games
for Rent
Giant inflatable sports yard games are an excellent addition to any party or event. These games are perfect for outdoor gatherings, including backyard parties, corporate events, school functions, community events, carnivals and more. They provide a fun and exciting way for guests of all ages to engage in friendly competition and enjoy some outdoor fun.
There are many different types of giant inflatable sports yard games available for rent, including:
1. Giant Inflatable Soccer Dartboard: This game combines the skill of soccer with the challenge of darts. Players kick a soccer ball at a giant inflatable dartboard, trying to score points by hitting specific areas of the board.
2. Giant Inflatable Human Foosball: This game is a life-sized version of the classic foosball game. Players are attached to bars and must work together to move the ball down the field and score goals.
3. Giant Inflatable Axe Throwing: This game allows players to test their aim and accuracy by throwing giant inflatable axes at a large inflatable target.
4. Giant Inflatable Basketball Hoop: This game is perfect for basketball enthusiasts. Players can shoot hoops on a giant inflatable basketball hoop, trying to score as many baskets as possible.
5. Giant Inflatable Jenga: This game is a larger-than-life version of the classic Jenga game. Players take turns removing wooden blocks from a giant tower, trying not to topple the structure.
These are just a few examples of the many different giant inflatable sports yard games available for rental. They are easy to set up and provide hours of fun for guests of all ages.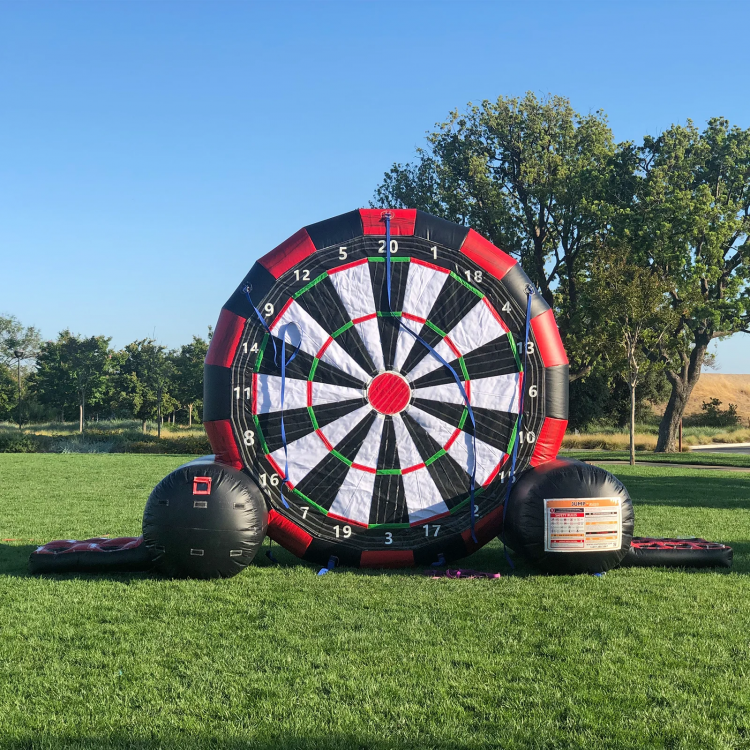 Giant 10ft Soccer Inflatable Dart Game
from $150.00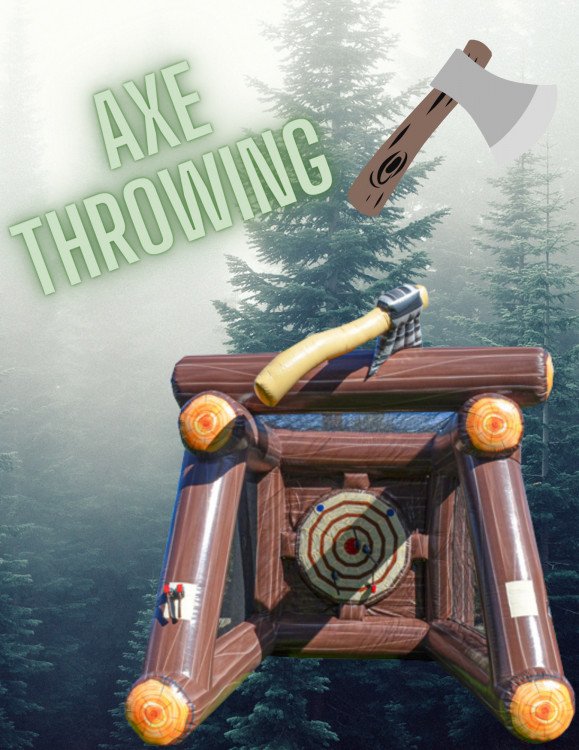 Giant Axe Throwing Game
from $150.00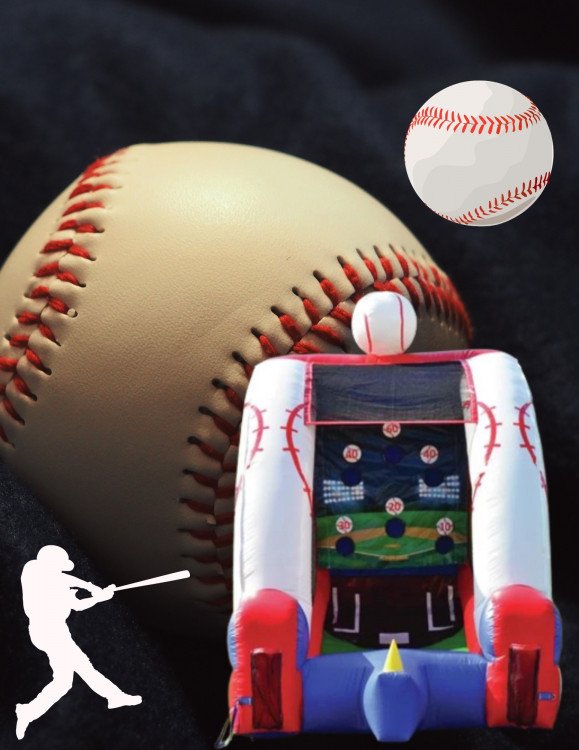 Giant Inflatable Baseball Challenge
from $150.00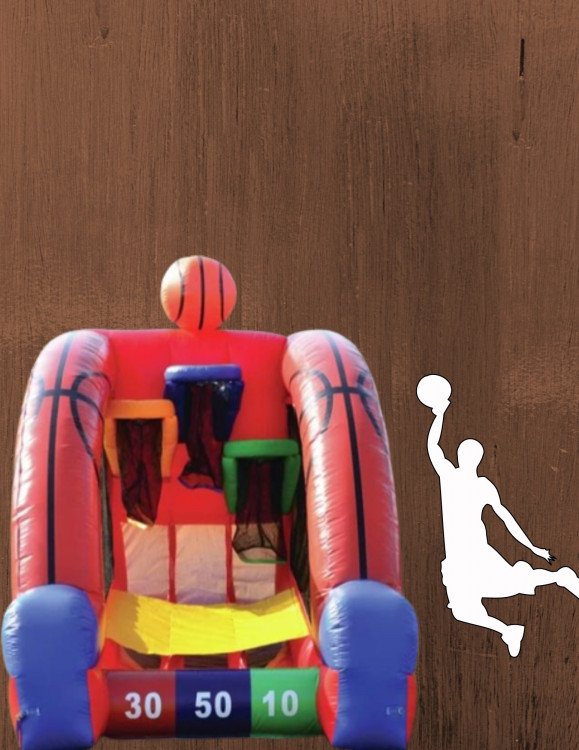 Giant Inflatable Basketball Challenge
from $150.00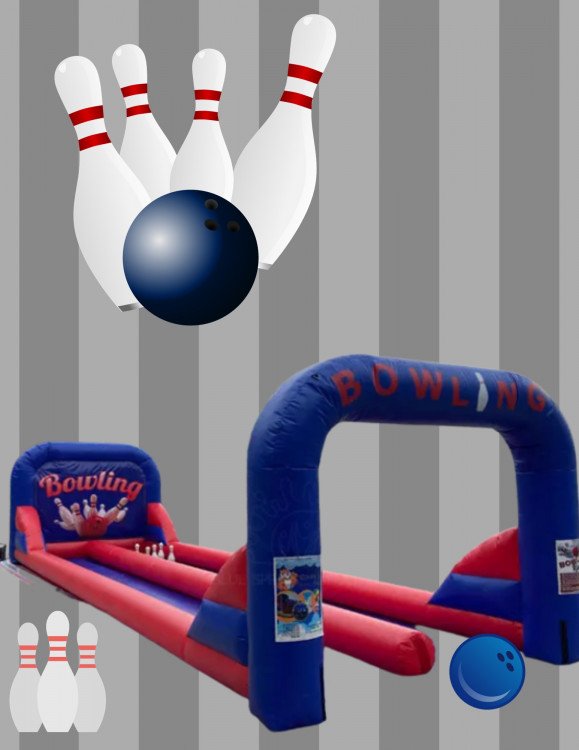 Giant Inflatable Bowling Game
from $150.00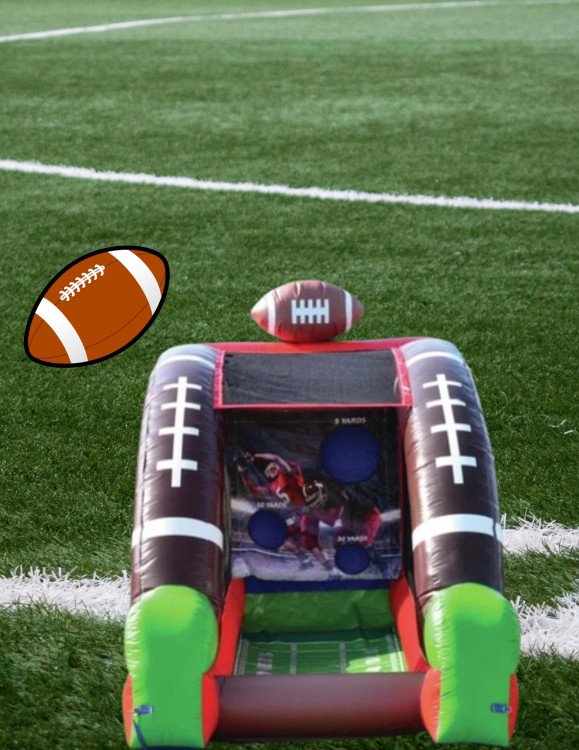 Giant Inflatable Football Challenge
from $150.00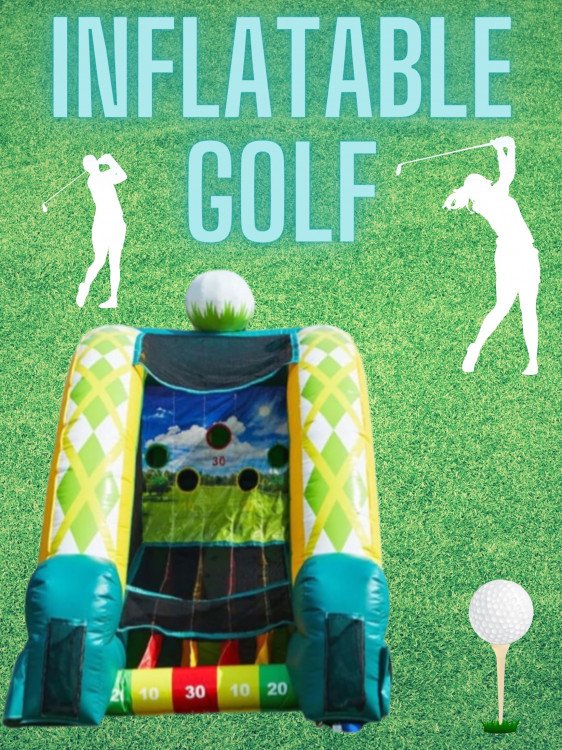 Giant Inflatable Golf Challenge
from $150.00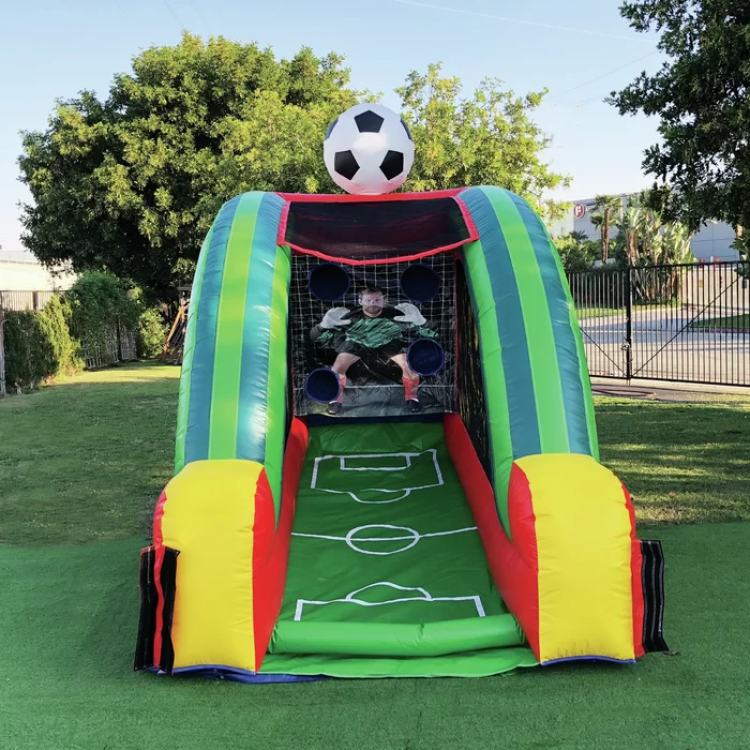 Giant Inflatable Soccer Target Game
from $150.00