Concession machines are essential for your parties fun and entertainment, providing an easy snack or way to cool off with a snow cone after all the excitement. Concession machines are easy and fun to operated
Concession machines can add a fun, memorable touch to any event or party. Concession machines like popcorn poppers and cotton candy makers can offer a wide variety of food options for guests. These machines are usually easy to operate and can produce a large quantity of treats and snacks, making them a convenient option to feed a crowd like our Nacho Machine party bundle.
A concession rental can provide food and entertainment as well as save the host time and money. A single machine, instead of requiring multiple items to be purchased and set up, can provide many different treats. This allows guests to serve themselves, which can reduces the need for extra staff.
Concession stands can also be rented for events with limited space. They are small and easy to set up, so they fit in almost any space.
They can make any event more memorable and cost-efficient and can be used to help make memories to last a lifetime.
Concession Stand Party Package Any Two
from $140.00
Cotton Candy Machine (Table Top)
from $75.00
Cotton Candy Machine Cart
from $75.00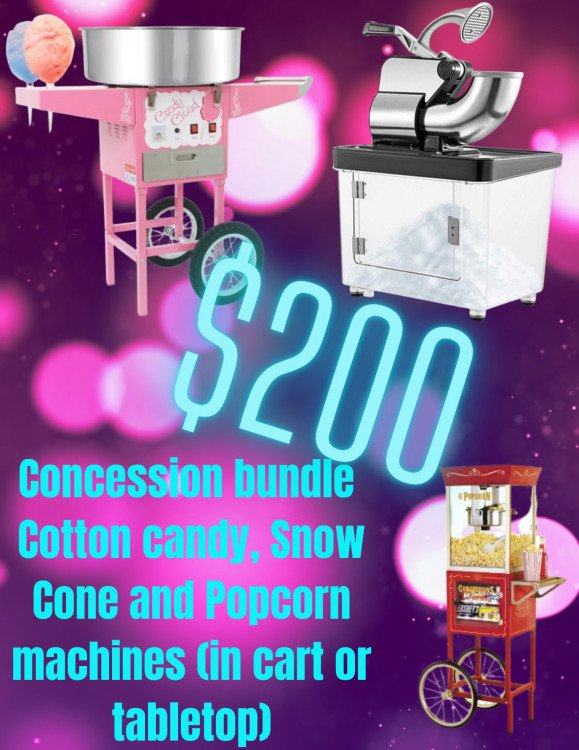 Deluxe Concession Stand Package Any Three
from $200.00
Hot Dog Roller Cooker
from $50.00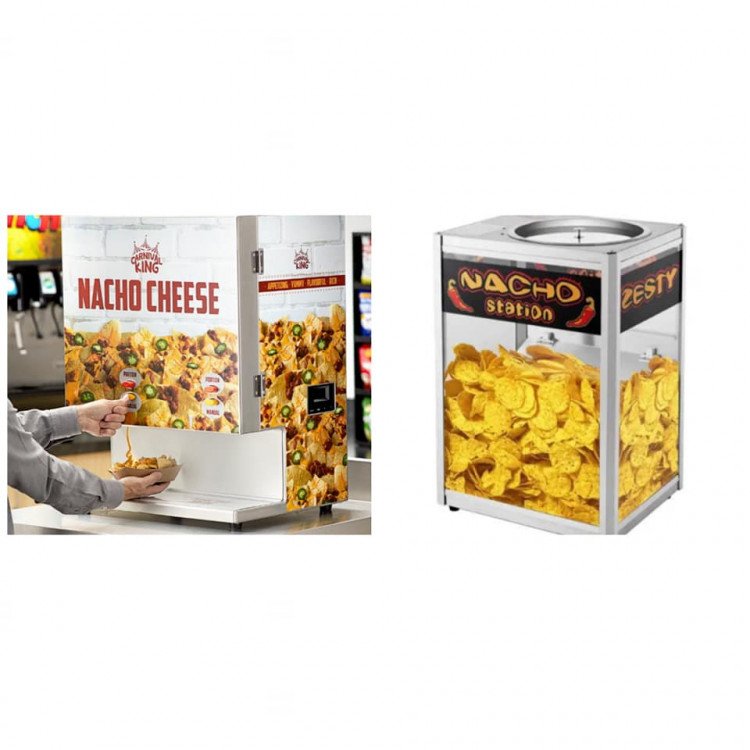 Nacho Machine
from $150.00
Popcorn Machine 16oz (Table Top)
from $80.00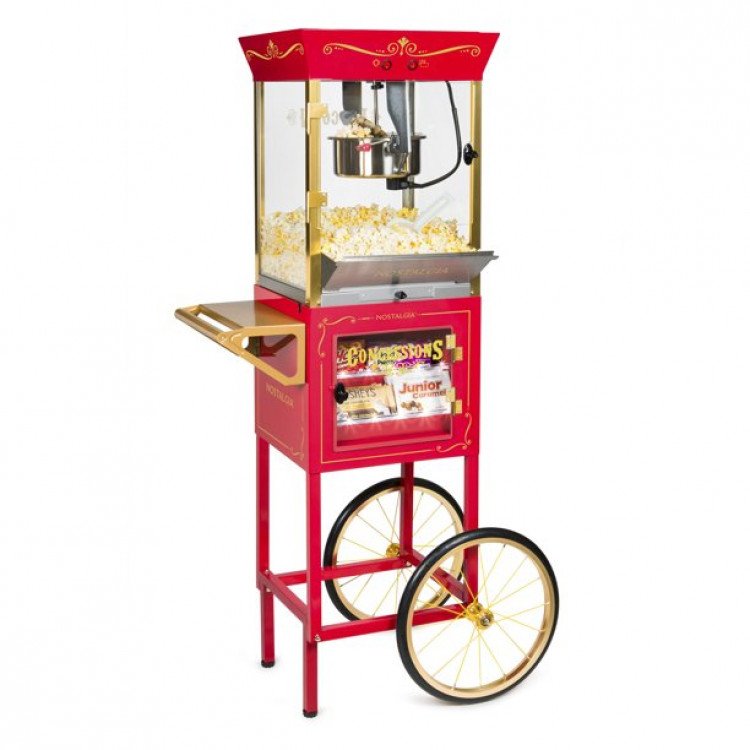 PopCorn Machine Cart
from $80.00
Snow Cone Machine (Table Top Black)
from $75.00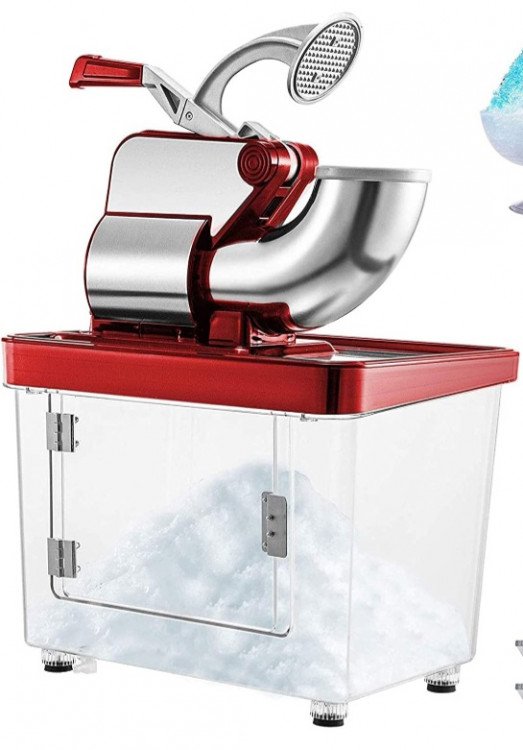 Snow Cone Machine (Table Top Red)
from $75.00
Snow Cone Machine cart
from $75.00