Bounce Houses, combo Jumper Rentals (DRY
for Rent
Bounce house's and combo jumpers are a great option for children's birthday parties, school events, Family Gatherings and other special occasions.
Bounce house's have become an essential entertainment tool for children across the nation. They're fun and full of bright colors and are a show-stopper for a birthday celebration or corporate events. Our inflatable bounce houses let children to have a BLAST and let lots of energy out. Meanwhile, parents can relax and take in the fun with their company. Inflatable bounce houses accommodate 4-8 children at a time. Also we ask that you do not let items that could cause damage to the inflatable like sharp objects soap, abrasives, or any silly string.
In addition, you'll be creating amazing memories for your kids and they will remember that day and experience far into the future.
bounce house's are also known as a bouncy castle, moonwalk, or inflatable castle. Bounce houses come in a variety of shapes and sizes
Bounce House combo jumpers have a slide attached to the bounce house and can be used as a fun way to exit the structure. A climbing wall is usually located on the slide side of the bounce house and is designed with handles and footholds to help children climb to the top.
The obstacles can include various inflatable barriers, tunnels, or obstacles courses, which add an extra level of fun and excitement to the bounce house combo. Theres also a basketball hoop attached to the inside of the moonwalk, allowing children to play a game of basketball while inside the bounce house combo.
Overall, a bounce house combo is a great way to provide kids with hours of fun and entertainment. It is perfect for outdoor events such as birthday parties, family gatherings, and school or community events. Get your Bounce House, Obstical Course and Water Slide Rentals today! Apple Valley, Victorville, Adelanto, Oak Hills, Phelan, hesperia, Helendale, Oro Grande, Lucern Valley, Barstow
Animal Kingdom
from $180.00
Cars 6 in 1 Combo Jumper Wet or Dry
from $240.00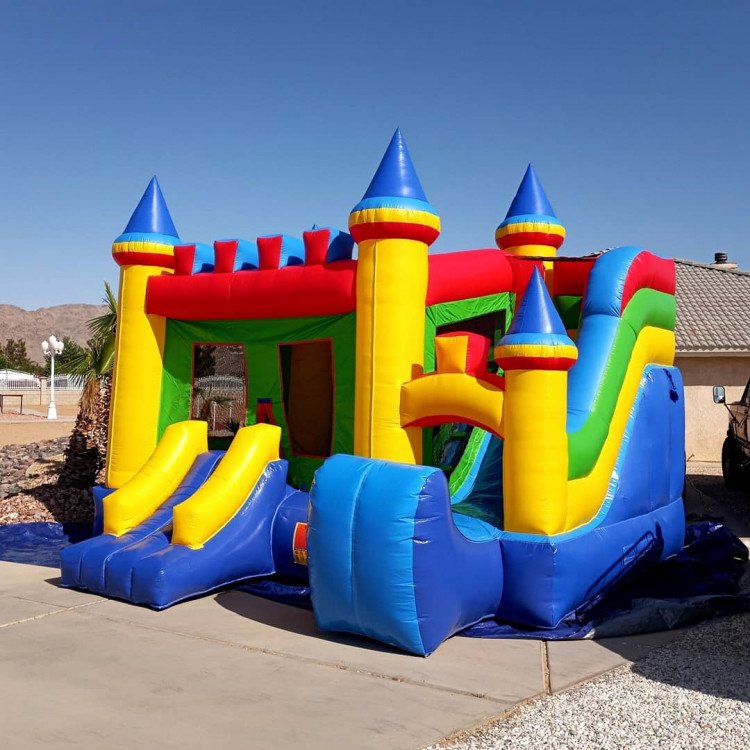 Castle Kingdom
from $160.00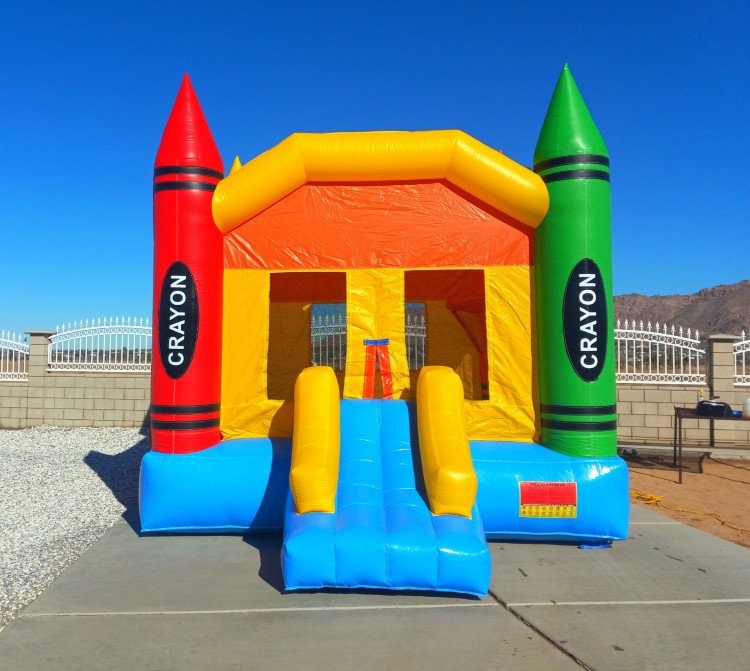 Crayon Castle
from $120.00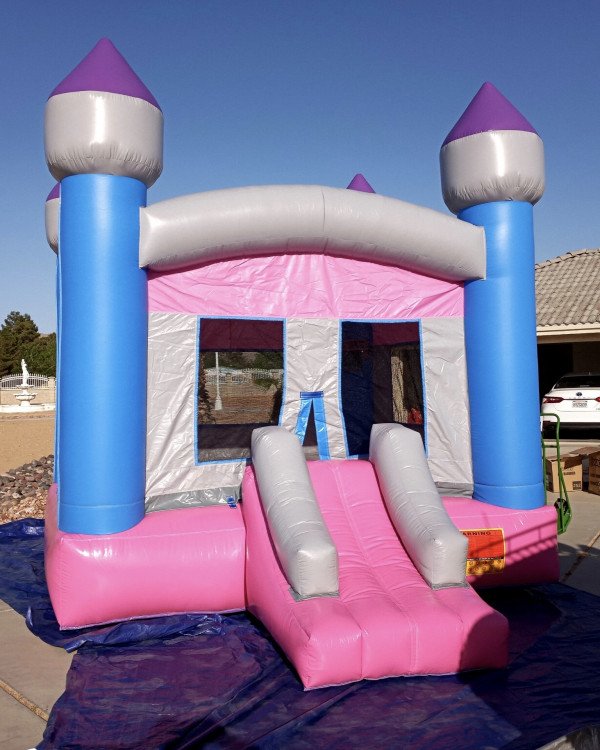 Princess Castle with Basket Ball Hoop
from $120.00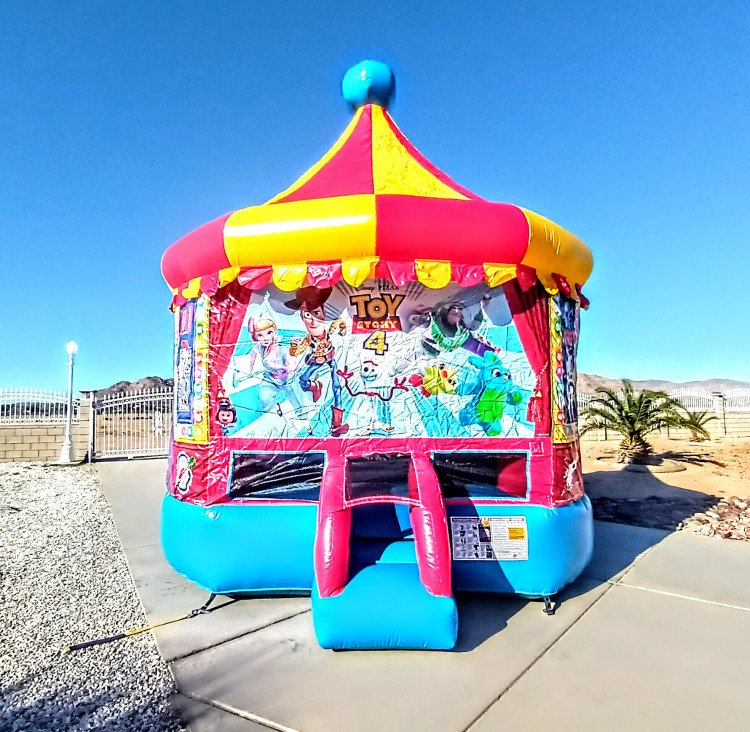 Toy Story 4 Bounce House
from $150.00